The Federal Government led by the Buhari's Administration since resumption has creates many Empowerment programmes for both youths and adults. In our today's article I will like to announced another Empowerment programme that is currently open for application.
Leap Africa Volunteer Programme 2021 for Young Nigerians is designed with the aimed of creating innovative and good leaders who will bring positive development in Africa.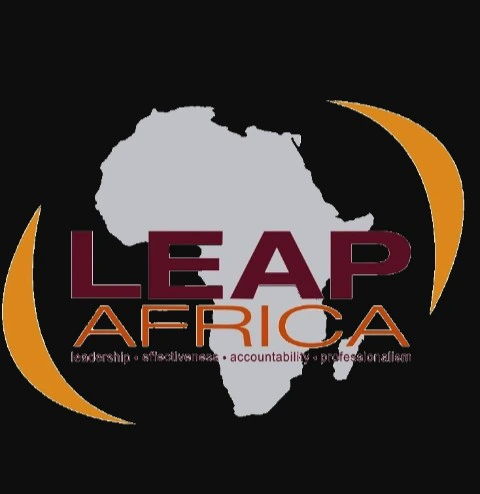 The above programme is established to provide significant contribution so as to support youths transition under educational sector, Entrepreneurship, provides employment for young Nigerians. A corperate volunteer is needed to join the organization by sacrificing his time, skill and enterprise so as to support the mission of the organization.
The are many areas of competence which applicants can apply for as listed below:
• Programme Design
• Project Management
• Fundraising
• Grant writing and application
• Curriculum research and development
• Writing (articles, white papers, opinion pieces etc)
• Data analyses
• Research
• Monitoring and Evaluation
• Policy and Advocacy,
• Strategy planning, development and review
Human
Development
Resource
• Coaching and Mentoring
• Management Consulting
• Digital Marketing
• Event Planning
• Branding, PR or brand influencing
• Photography /Videography or Video Editing
• Legal services
• Website Management
• Programming and Application Development
• Content Creation and Creative Direction
/Organizational
Any one who is interested on the above programme is expected to visit the official website of the Leap Africa Volunteer programme for application. Deadline: 30th April, 2021.
Also Read: NYIF 2021: 24 Things You Should Know
About The Leap Africa Program
The programmes fill important gaps in education to improve learning outcomes for students through the leadership and life skills curriculum; contributes to economic development and reduces unemployment through the social innovators programme and support systems that help young people transition from school to work; contributes to reducing inequalities by targeting girls and youth from marginalised communities; raises ethical standards by demanding civic participation in governance and works in partnership with government ministries, development partners, teachers, school administrators, academics as well as policy actors and practitioners.
LEAP has a rich history working with established entrepreneurs through the CEOs Forum, providing ethics trainings, and supporting business leaders. Beyond its programmatic activities, building ecosystems and youth advocacy, the organization is known for thought leadership in business sustainability and youth development and has published 11 books to date. These are toolkits and guides on a range of topics such as ethics, governance, talent management, succession planning to corporate culture.
Read This: Nigeria Youth Investment Fund (NYIF) application form – how to apply
Harnessing The Potential of Teenagers
LEAD Africa
The Way (LTW) is a programme for teenagers between the ages of 13-18 which empowers them to understand and achieve their full leadership potential. The programme brings teenagers out of their comfort zone and provides them with the opportunity to examine their core values, beliefs and to move collectively towards creating change not just for themselves but for others within the community.
The curriculum encompasses activity based training on Leadership & Life skills, Civic Engagement, Enterprise, and Employability skills. This is achieved through case studies, interactive classroom exercises, animated videos, group discussions, visual props, and team tasks.
LEAP also offers this programme as customized training for schools (targeting prefects) and collaborate with private and nonprofit sectors to deploy it as their corporate social responsibility or sustainability projects.
The programme runs in two streams:
– J.S.S.3 Programme – aims to train and develop the leadership capacity of teenagers from both public and private schools to enable them take up leadership roles in their respective schools and community.
– Summer Programme – brings together diverse teenagers from international and national schools to learn about leadership in a fun, engaging and exciting environment. It is a 1-week non-residential programme.
Recommended: Earn up to 500,000 Naira monthly Direct payments to account Fairmoney Loan
BENEFITS OF THE LEAD AFRICA
Increased consciousness of self: Teenagers learn to be aware of their beliefs, values, attitudes, and emotions which motivates them to take action.
Increased level of patriotism:: Teenagers begin to see themselves as active citizens of Nigeria and the global society who have the capacity to effect positive change through creativity and innovation.
Exposure and networking opportunities with career professionals
Build long-lasting friendships and social skills
Strong Moral Compass: They are taught to act in ways that are consistent with their values and beliefs no matter the environment they find themselves.
Collaboration & Managing Controversies: Through group exercises, participants learn to work with others in a common effort, sharing responsibility, authority, and accountability. They also learn to work with others with divergent opinions and are able to harness these differences towards achieving group tasks and goals.
Eligibility
• This internship is for graduates who have been recently mobilized for National Youth Service Corps (NYSC) Scheme. Therefore applicants must be Nigerians.
Applicants should be serving in Lagos.
See This: How to Apply And Qualify for GTbank Quick Credit Loan (100% Working Trick)
How to Apply For Lead Africa
To join the LEAP Africa Corporate Volunteer program, proceed to fill the application form Here with required information. You will be contacted if any volunteer opportunities that match your skills become available.
Read: How To Register Your Small/Big Company/Business Name On CAC For Free and Get RC Number
I hope the article was helpful?
Kindly Like, share and Follow Up the page for more Empowerment programmes updates.